Small Business Loans
For Commercial Trucking
Same Day Funding
6 Months - 10 Year Terms
$10,000 to $5 Million
Get Started Today & Speak With An Advisor
Our simple 15 second online application can get you matched with offers in minutes.
Bad credit? No problem! Most of our top financing options have no minimum FICO.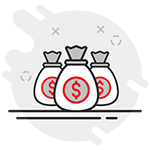 Get matched with the best financing options with the highest funding amount.
Our Fintech Speed can get you in and out of Underwriting in just a few hours, and same day funding!
Easy 15-second application to get options in just minutes and funding in hours!
Have Questions?
Speak with a ROK Business Financing Advisor today!
Our Business Financing Advisors will help you find the best financing options for your business to get you more funding, better terms, and lower interest rates. We're available to explain every step of the process from applications to your re-payment schedule!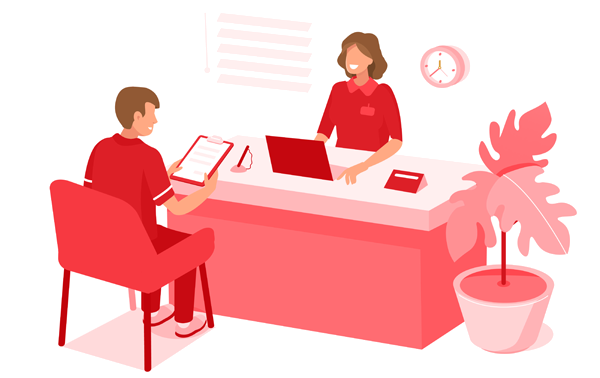 Funding Your Fleet in 2021
As a trucking company, you have many different loan and financing options to choose from in 2021. Here are some of the most popular types of commercial business loans for trucking companies and what they require.
Bank Loans for Trucking Companies
Bank loans for trucking companies often come with the best rates out of all commercial loans because they are competitive. They provide loans with different term lengths, lines of credit, asset-backed loans, and more. Research to find the lowest rates and the best bank for trucking companies.
Borrowing from a bank often has tighter requirements than other lenders and makes it harder for you to get a loan. These include good personal credit, good business credit, steady cash flow, business collateral, steady income, and more.
Rates are typically between 5% and 15%

Funding varies from $50,000 to $5,000,000

Collateral is required to obtain a loan

The terms vary, ranging between 1 and 30 years

The fees are considered medium costs
Lines of Credit for Trucking Companies
If you are looking for funding for a trucking business, you can take a line of credit from a bank to pay for your expenses. They allow you to access funds when you need them without taking out a new loan each time. You can take out a secured or unsecured line of credit with a trucking business.
Secured lines of credit are backed with collateral from your company, such as machinery, real estate, or accounts receivable. An unsecured line of credit comes as a credit card and requires you have good credit.
How Truck Drivers Are Taking Advantage of Alternative Financing
There are several different financing options for trucking companies. These include bank loans, SBA loans, lines of credit, equipment financing, asset-based loans, and more. There are alternative funding options for trucking companies that don't meet traditional bank and SBA loan guidelines.
Truck drivers can take out what is called a mid-prime alternative loan. They will not have as low of rates as the other loan options, but they are often lower than many of the online business loan options. They provide long-term loans and are often able to get you your funds much faster than typical banks.
Financial Benefits for Your Trucking Business
The first of the options for trucking business loans is equipment financing. If you are unfamiliar with the term equipment financing, it is a type of loan that trucking businesses can use to purchase equipment.
The idea is that instead of using your capital from the business you own, you can use this type of financing to cover the many equipment costs that trucking companies often need. After paying off the loan and interest over a planned period of time, you will own the equipment.
Luckily for smaller trucking businesses, things like equipment financing do not necessarily require you to pay large amounts out of pocket for your trucks and other equipment. This type of financing also means you have more time and money of your own to help your business and increase capital.
A more flexible loan option is a business line of credit. You have access to receiving funds as you need them, rather than taking out a fixed amount. This option can help you maintain your credit score, as it allows you to focus on small business loans where they are needed, making it easier to pay back debt on time.
You only have to pay interest on the funds you use at a certain time, and not the full line of credit. Your payback schedule depends on who you lend from, but it can be a weekly, monthly, or another set schedule.
Business lines of credit can help those who want the opportunity to grow their business but need help to do so. There are both secured and unsecured business lines of credit. With a secured business line of credit, you can choose which asset you will use for collateral.
The secured option may be the necessary option over an unsecured business line of credit if:
Your business has not operated long enough per usual loan requirements.

Your business has had credit difficulties in the past.
For unsecured business lines of credit, you do not need an asset for collateral. However, unsecured loans tend to be a higher risk for the lender. Therefore there may still be some security needed on their end in the form of a lien. It's better if your trucking business has a good credit score for this option, but you can still apply and speak to a Business Financing Advisor.
Is SBA Funding Available For Trucking Companies?
Yes, there certainly is! SBA financing is low-interest 2-5 year loans (though some are 30 years). Generally speaking, it takes around 45 days for an SBA loan to process, but they carry higher maximum amounts and simple applications. There are also small business grants for trucking.
In addition to the conventional SBA loans handed out by the government, you may apply for an SBA disaster loan for a trucking company. These are set aside to cover operating expenses caused by natural disasters such as COVID-19. Economic injury disaster loans (EIDLs) can help recoup losses brought about by the pandemic.
Simple 15-Second Business Loan Application
After completing this simple application, we'll pair your with a dedicated Business Financing Advisor to choose the best financing options for your business!
Our goal is to help get businesses back to business by providing the best small business and commercial lending options available today. Our streamlined processes and strong relationships allow us to process hundreds of transactions/month resulting in hundreds of millions of dollars distributed to small businesses, nationwide on a monthly basis.
Monday - Saturday
8:00 A.M. - 6:00 P.M. (EST)
Closed on Sunday
3500 Sunrise Hwy
Building 100 Suite 201
Great River, NY 11739
Our Team Is Ready To Help!
Subscribe To ROK Newsletter