Small Business Loans
For Contractors
Same Day Funding
6 Months - 10 Year Terms
$10,000 to $5 Million
Get Started Today & Speak With An Advisor
Our simple 15 second online application can get you matched with offers in minutes.
Bad credit? No problem! Most of our top financing options have no minimum FICO.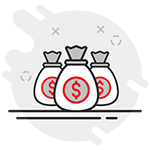 Get matched with the best financing options with the highest funding amount.
Our Fintech Speed can get you in and out of Underwriting in just a few hours, and same day funding!
Easy 15-second application to get options in just minutes and funding in hours!
Have Questions?
Speak with a ROK Business Financing Advisor today!
Our Business Financing Advisors will help you find the best financing options for your business to get you more funding, better terms, and lower interest rates. We're available to explain every step of the process from applications to your re-payment schedule!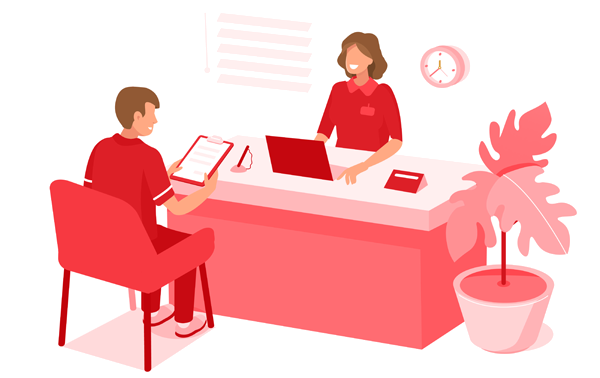 Types of Commercial Construction Loans
You will need to obtain most commercial construction financing through banks and commercial construction lenders. As you decide on the right construction loan, understanding and applying for the ideal financing option can raise your chances for success. ROK Financial provides an alternative financing option that can often fund loans or lines of credit much faster than banks.
Heavy Equipment Financing
Equipment financing is when you utilize a loan to invest in equipment for the business. These equipment loans allow for periodic payments, which include principal and interest payments throughout a fixed term. After you pay the loan in full, you own all equipment exempt from any lien.
A financially responsible option to obtain the equipment you need for your business is to look into construction heavy equipment financing.
When you pursue heavy equipment financing, you will have to put forward a certain percentage of the cost of the equipment down. This can seem expensive, but compared to purchasing the equipment in full, it is a much cheaper option. You will have to make payments every month for the equipment to the company you are purchasing from.
If you do decide to purchase your equipment, you have different financing options based on your situation. These two options are a business line of credit and small business loans.
A Line of Credit Can Grow Your Business
A line of credit gives you power. It benefits the construction business in many ways. Here are a few.
More Freedom
Financing like this is invaluable for managing costs and building growth. You enjoy greater flexibility as the business will have access to funds for paying bills or taking on new opportunities. You can expand the business, your creditworthiness, and your reputation.
Working Capital
Construction costs can be overwhelming. Through lines of credit, you always have cash on hand to manage your projects and expenses. This can be beneficial during slow sales cycles.
Getting Equipment
Not having what you need is a deterrent to being ready. A line of credit lets you rent or purchase as needed. Use it for skid steers, excavators, and other equipment that lets your team perform safely, timely, and effectively.
Hire On-demand
Your equipment is useless without licensed and trustworthy contractors. Your projects rise or fall on the talent you can afford. Lines of credit make it easier to hire extra contractors as needed or to invest in ones with greater experience and training.
Plan Your Growth
Business growth is about anticipating core construction business metrics, steps, and decisions in an effort to make things happen. These understandings have to align with your vision of the business's future. It's not only about explaining your intentions to clients, investors, and lenders but about what you expect.
Your financial future has to be part of the vision. You can retool an original financial plan, taking expansion into account. Break plans down by time periods with ideas of how each new year (or five year) period will end. Plans should answer these questions (and more, based on your anticipations):
Where do I need to expand?

What equipment do we need?

Do we need to grow staff?

What resources will improve production?

What should my cash flow look like?

Will financing be needed? How much?
Simple 15-Second Business Loan Application
After completing this simple application, we'll pair your with a dedicated Business Financing Advisor to choose the best financing options for your business!
Our goal is to help get businesses back to business by providing the best small business and commercial lending options available today. Our streamlined processes and strong relationships allow us to process hundreds of transactions/month resulting in hundreds of millions of dollars distributed to small businesses, nationwide on a monthly basis.
Monday - Saturday
8:00 A.M. - 6:00 P.M. (EST)
Closed on Sunday
3500 Sunrise Hwy
Building 100 Suite 201
Great River, NY 11739
Our Team Is Ready To Help!
Subscribe To ROK Newsletter