Small Business Loans
For Restaurant Owners
Same Day Funding
6 Months - 10 Year Terms
$10,000 to $5 Million
Get Started Today & Speak With An Advisor
Our simple 15 second online application can get you matched with offers in minutes.
Bad credit? No problem! Most of our top financing options have no minimum FICO.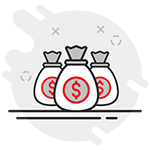 Get matched with the best financing options with the highest funding amount.
Our Fintech Speed can get you in and out of Underwriting in just a few hours, and same day funding!
Easy 15-second application to get options in just minutes and funding in hours!
Have Questions?
Speak with a ROK Business Financing Advisor today!
Our Business Financing Advisors will help you find the best financing options for your business to get you more funding, better terms, and lower interest rates. We're available to explain every step of the process from applications to your re-payment schedule!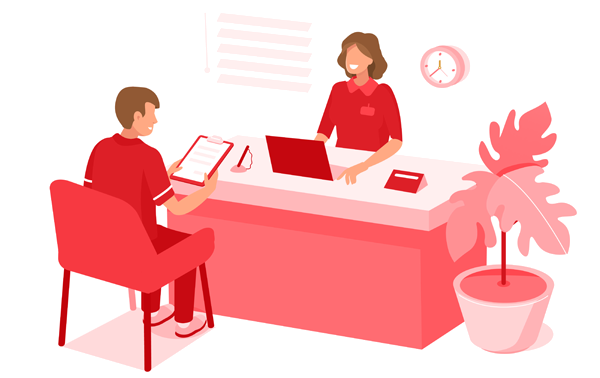 Maybe you're looking to upgrade your restaurant with new state-of-the-art equipment, increase staff to provide a better customer experience, or need some cash under your belt to keep your business afloat during turbulent times.
Whatever the case, securing a loan can be critical to your business's success. And while today there are many more options for restaurant owners to access business loans, it can get confusing and leave you wondering where to begin.
This article sheds light on how to get a business capital loan for a restaurant. We discuss the requirements for obtaining a loan, the different types of financing your restaurant may qualify for, how to get financing when you have bad credit, and how you can be eligible.
Restaurant Business Capital Loan Requirements
Loan requirements differ slightly between traditional and non-traditional lending institutions. Here's what is required to apply for financing from a non-traditional lender:
A credit check

Three months' bank statements

Federal identification

Driver's license

A void check
On the other hand, traditional lending institutions, including the best banks for restaurant loans, typically require that a restaurant is in operation for at least a year.
In addition to the above requirements, you'll need to supply the following:
2 years' tax returns

A year's financials (to-date)

Your business plan

Personal financials

Details of other loans you've taken

Bank statements
As you can see, it's harder to obtain cash advances from traditional bank lenders and merchant cash advances, mainly because of the one-year operation requirement.
However, there's another option, and you need not feel stuck if you're denied a loan by a traditional lender. Non-traditional lending institutions can provide loans to restaurants with much looser guidelines.
And more great news about non-traditional loans is, once you submit your application, the whole process can (in some cases) take as little as 24 hours.
Getting Financing for Your Restaurant When You Have Bad Credit
Can you still obtain a loan for your restaurant with bad credit?
If you ask a bank, the typical answer is no. Banks are generally reluctant to approve loans for two main reasons: It's a volatile industry with, among other things, high overheads, shaky profit margins, and complex supply chain, and also banks generate more income when they go upstream and target large enterprises.
Unfortunately, banks categorize restaurants as "high risk"; therefore, they'll require you to provide more financial documentation than owners of other industries viewed as more stable.
So, where can you obtain financing? From non-traditional restaurant financing companies.
With alternative non-traditional lenders such as ROK Financial, you can qualify even with bad credit. What's more, the application process is easy and much faster.
The Types of Financing You May Qualify For
There are many different types of restaurant loans available for businesses. You will want to thoroughly consider all of your options to decide which one is best for your business. Below are some possible loans to consider.
Working Capital Loans
These loans are the best overall financing option for most restaurant owners. They are short-term loans that can be used towards any of your expenses and operating costs. The maximum amount is usually $250,000 (but can be higher), so they are best for restaurants looking for a fast loan that is relatively small.
Lines of Credit
Another financing option for restaurateurs is opening a line of credit. It is flexible and offers you access to funding whenever you need it.  You can use it for any type of expense. Additionally, you only pay interest on the credit that you use rather than on a full loan amount.
Small Business Administration Loans for Restaurants
SBA loans are small business loans for restaurants that typically are $50,000 or less. An SBA loan is ideal for a business just starting that has small capital requirements. SBA loan applications often require a lot to qualify for and may take months to receive your funding.
Financing for Inventory
Inventory financing comes in many different available options and can be used to cover your company's food costs. It comes in a line of credit, a short-term loan, or a medium-term load. You are limited to purchasing only inventory with this type of loan, but as long as you follow the rules, you can use it how you please.
Financing for Equipment
Similar to Inventory financing is equipment financing. This is perfect for people, remodeling a location, upgrading their current equipment, or replacing equipment. Equipment loans provide you with the capital you need to upgrade your kitchen equipment. You can finance the total cost of your new equipment, and the equipment itself is used as collateral, so your assets are not at risk. There also may be tax benefits when using equipment financing (consult with your accountant).
Simple 15-Second Business Loan Application
After completing this simple application, we'll pair your with a dedicated Business Financing Advisor to choose the best financing options for your business!
Our goal is to help get businesses back to business by providing the best small business and commercial lending options available today. Our streamlined processes and strong relationships allow us to process hundreds of transactions/month resulting in hundreds of millions of dollars distributed to small businesses, nationwide on a monthly basis.
Monday - Saturday
8:00 A.M. - 6:00 P.M. (EST)
Closed on Sunday
3500 Sunrise Hwy
Building 100 Suite 201
Great River, NY 11739
Our Team Is Ready To Help!
Subscribe To ROK Newsletter