Small Business Loans
Same Day Funding
6 Months - 10 Year Terms
Restaurants
For...
$10,000 to $5 Million
Get Started Today & Speak With An Advisor
Our simple 15 second online application can get you matched with offers in minutes.
Bad credit? No problem! Most of our top financing options have no minimum FICO.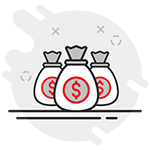 Get matched with the best financing options with the highest funding amount.
Our Fintech Speed can get you in and out of Underwriting in just a few hours, and same day funding!
Easy 15-second application to get options in just minutes and funding in hours!
Have Questions?
Speak with a ROK Business Financing Advisor today!
Our Business Financing Advisors will help you find the best financing options for your business to get you more funding, great terms, and the lowest interest. We're available to explain every step of the process from applications to your re-payment schedule!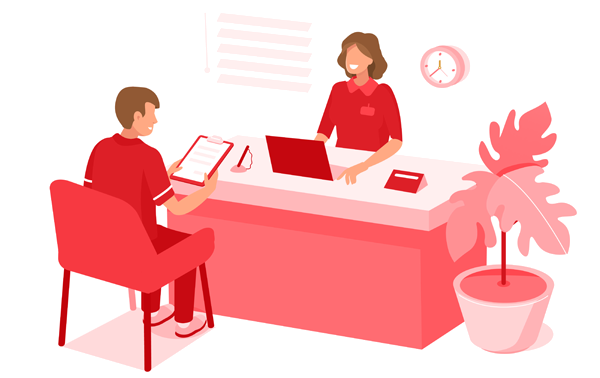 Resources & Frequently Asked Questions
What Is a Small Business Loan?
Small Business loans are a type of funding you receive from lenders and traditional banking institutions that support entrepreneurs to stabilize their operations. You technically do not have to be a "small" to qualify for a small business loan. Different types of small business financing options exist and are available through alternative lenders, banks, and government sectors.
🌟 Types of Small Business Loans
Here are some of the various small business loans you can choose from, depending on your business's needs:

Invoice financing
Working capital loans
Term loans
How To Get a Small Business Loan
Get Started & Apply Online Now

There are no requirements to apply, and you can submit a simple 15-second application with ROK Financial today. To qualify for financing options, you may need to meet the requirements set by the lenders. Please speak with one of our Business Financing Advisors today to learn more about your options.

How to Build a personal credit rating

Lenders will go as far as analyzing your personal credit rating. They use the score to determine if they should lend you money, and if so, how much, and at what interest rate. Individual creditworthiness is enough for them to know your repayment reliability. To build your credit rating, it is important to understand your credit utilization, keeping it typically below 30% of available credit. As well as building a strong credit history with on time payments.

Note the lenders requirement

You need to understand what the lenders want in terms of minimum requirements. Some financial lenders may prove flexible by looking at the minimum in terms of credit score, the number of years in business, and annual revenue.
Generally, small business loans from banks may ask for a minimum of 640 in credit score. However, when applying for the loan, they insist you need a score of 700 and above. Typically, the best lenders for small businesses are alternative lenders. These alternative lending institutions do not offer stringiest rules, tons of documentation, and their minimum credit score is usually lower than traditional banks.

Gather required documents

After determining you are ready to apply for a small business loan, gather all the legal and personal documents to complete the paperwork application. This may include proof of ownership, bank statements, tax returns, and other documents depending on the type of financing.
Small Business Loans For Veterans
The U.S army veterans are getting into small businesses after dedicating their lives to serving the country. The small business loans for veterans can be used as funds for ongoing business operations. You shouldn't fall short of options when the following types of small business loans are available.

SBA Standard Loans

SBA standard loan is one of the SBA's most used loan services- with a loan guarantee of up to $5 million. The loan service requires that you have been in business for at least two years, good cash flow, and a good credit score.

SBA Microloan

The microloan is for small businesses with no access to any other form of financing. The maximum you can borrow is $50,000, with an interest rate of between 8% to 13% and no collateral. It would help if you filled many documentations that qualify you as a candidate for the next disbursement.

SBA 504 Programs

The reason behind the 504 programs is to purchase fixed assets and help small businesses modernize. These are long-term loans, and the fixed business loan interest rate is noted in the SBA Certified Development Corporation (CDC). The borrower will provide 10%, CDC 40%, and an approved lender offers the other 50%.
Getting the final approval for your small business loan startup is easier after researching and arming yourself with information about all available options. Irrespective of the loan you receive, ensure that you pay it back on a timely basis to build your credit score.
SBA's small business loan programs for veterans play a significant role in businesses with no other source of funding. The SBA microloan is specifically for small business, giving funds to cover every need of the company. However, veterans also have access to funding their activities through contracts or grants.
The Challenges Startup Face When Seeking Small Business Loans
Most loan applicants that want to start or expand, or run a small business go through many loan rejections. The lending institutions' argument is the risky nature of the loan because of their perception of lack of experience and can easily default loan payment.

Financial institutions also look for big lenders because processing and making a loan application is similar for small and large businesses. The reason being the business loan interest rates for big companies are higher than small businesses.

Even when you have a good credit score with one of the best business plans, you may not be able to secure a small loan. Another reason being lack of high-value collateral. However, lenders can overlook such when dealing with an established business.

Looking at how small business loans are granted, it relies on your financial strength and not by checking your business's status. That is why it is advisable to ensure your financial health is at reasonable levels before your loan application.

Financial institutions also avoid giving seed money to startups. They would instead offer packages for small business loans to help your business but cannot take the risk of lending to a startup.

For early startups, your chance of getting a small business loan is by knowing who to approach and be ready to go in circles with some lenders. If you've been in business for more than 3 months, you can avoid these obstacles with alternative financing.
Simple 15-Second Business Loan Application
After completing this simple application, we'll pair your with a dedicated Business Financing Advisor to choose the best financing options for your business!